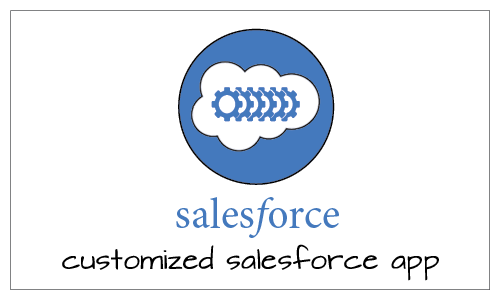 New: Salesforce Inventory Management Solution for Your Website

Tired of those weak WordPress plugins for managing the inventory on your website?  We are proud to announce our easy and affordable custom Salesforce inventory management solution for adding, editing and deleting products on a website.  Moreover, our custom development will allow for virtually unlimited display options on the website such as unlimited categorization, sorting and filtering.
Integrating Salesforce with WordPress allows you to add, edit and update products for sale within Salesforce with changes automatically synchronized on your WordPress site. You DO NOT have to be a current Salesforce user to take advantage of this service. All you need to do is create a new Salesforce account for a fee of $65 per month.
You may have heard that Salesforce is costly and complicated, however using our system, you will find that is patently not true. We can build you a user-friendly, cost-effective system that will save you time and money.
---
Why Not Use Other WordPress Plugins Like Woocommerce?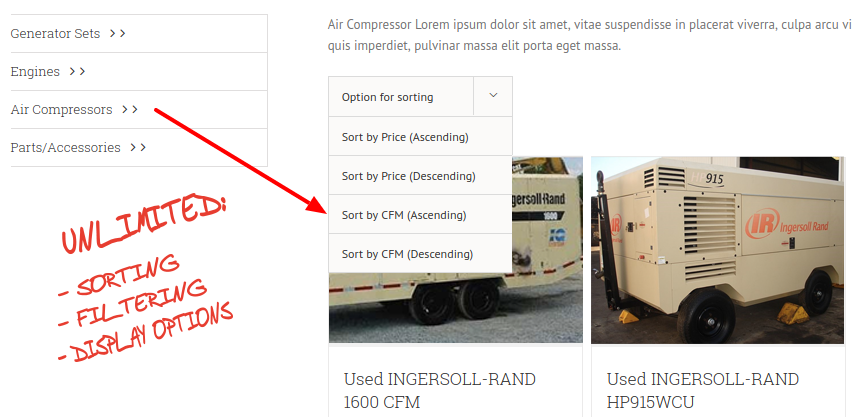 There are many good WordPress plugins available to use, but most have too many limits to be functional for enhanced inventory management. For instance, Woocommerce is a widely-installed default plugin, however it is not a good choice for industrial or commercial products. Woocommerce can only sort by name, price, brand (manufacturer) and has very limited display options.
OUR CUSTOM SALESFORCE + WORDPRESS SOLUTION = UNLIMITED SORTING, FILTERING & DISPLAY OPTIONS
---
I Don't Have a WordPress Site
We can integrate Salesforce with websites not built with WordPress, but we will need to evaluate your site before we know for sure.
---
Benefits of Using Our Salesforce Plus WordPress Integration
Salesforce is the leading cloud-based platform for building efficient business processes for any function within a company. We utilize it for managing company inventory for product sales on a website.
It has unlimited custom fields for inventory items including drop-down menus, pick lists and check-boxes to make inventory data entry easy and efficient.
Salesforce offers the ability to utilize the full-featured reporting and dashboard features for inventory management. It has a 360 view of inventory data including inventory aging, pricing analysis, lead and opportunity, sales tracking and more.
Integration of the website inventory from Salesforce to company accounting systems is available through extensions.
Mobile access to the Salesforce inventory management is available via the Salesforce1 App. Users can add, edit and remove items from the website with any smartphone or tablet. Users can even add photos using a smartphone. For example, a user can walk around their yard, take pictures of their equipment, enter product details and publish the item for sale on the website.
---
Our Custom WordPress Development Benefits
WordPress is the most popular website platform with a large user and developer community for flexible and scalable use as needed
Full data sync of inventory details with the Salesforce inventory manager
Unlimited sorting options for displaying the inventory on a website
Unlimited filter options for inventory (ex. New or Used, Diesel or Natural Gas, 50 or 60 Hz)
Low-cost development allowing for flexible design per customer's needs
---
Unique Salesforce Benefits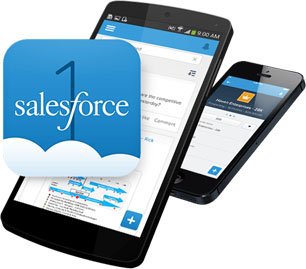 Reports: Run reports including accounts haven't visited in a while, opportunities in the pipeline, including won and lost opportunities, products sold, activities and tasks completed
Dashboard: Create user dashboards to see how they are doing at a glance in graph formats with color-coded progress charts
Trending Analyses: See trends and use the information to generate additional sales, calculate win/loss ratios on opportunities, see upcoming trends for future opportunities, see sales rep activities and closed deals vs. quota
Easy Data Updates: Request updated contact information from contacts with the click of a button and customize emails
Easy Collaboration: Share information with team members using Salesforce Chatter
Built-In Record Search and Create: Users can quickly create and/or search for records and add new data with a single click
Mobile Access: Users can add or update records from a mobile device
---
For more information:
Email info@lum.net and check out the following infographic on our custom Salesforce inventory management app.
---

Originally posted 2016-07-27 23:25:27. Republished by Blog Post Promoter