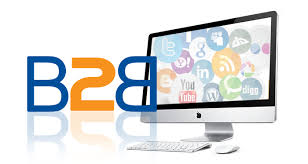 WHY A B2B WEBSITE DEVELOPMENT COMPANY IS BETTER THAN A FREELANCER?
Every business needs a website, period. The modern entrepreneur CANNOT afford losing the opportunity of tapping into the tech savvy online audience that looks for everything, from needles to new homes, on the web. Getting said website, however, is a tough task to accomplish. Who can you trust to handle this colossus of a project – a B2B web development company or a freelance designer? Or maybe you should start looking for web development tutorials online and begin building your website from the group up yourself?
No! we are sure you have better uses for your time than engaging in full-scale website development. And as for the choice between a professional web development company and a freelancer, Lum.net is here to help you with making this all-important-decision. Here is all you need to know for making the right selection:
A B2B Website Development Company will have a whole team of experts working on getting your website up and running. You are not relying on the skills and knowledge of one person alone, as is the case with freelancers. More people working on your website means more creativity, better decisions, and faster project completion.
The trouble with freelancers is that they work on their own time. Even if they manage to follow the best possible work ethics, there is only so much that a single person can do. On the other hand, working with a company means services laced with professionalism and consistency. You have an organization with set standards of delivery and predictable communication schedules that you can trust to deliver as per promised timelines.
A B2B website development company will also be a safe bet for you. After all, they have a reputation to protect and a team to maintain – lost clients are genuinely bad for their business. Of course, there are many freelancers out there who are truly reliable, reputable, and trustworthy but finding such individuals is like searching for a needle in a haystack. You wouldn't want to bet your business website on a service provider who can disappear with your money at any time! Professional organizations are therefore, a safer choice.
The one place where a B2B website development company will lag behind freelance developers is their cost of service. In most cases, a freelancer will prove to be way cheaper than hiring a full-fledged organization to do the job for you. But think about it – isn't this a worthy investment?
So, we, at Lum.net, whole-heartedly recommend that you choose a B2B development company over freelancers and enjoy the peace of mind that comes with your website being in safe and capable hands.