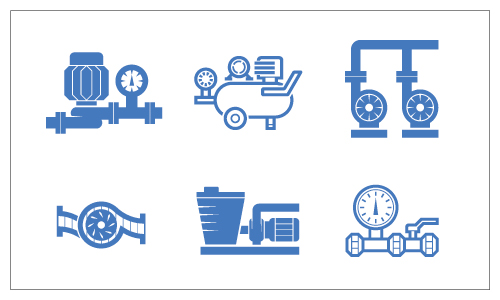 What Do You Mean by Equipment Web Services?
If you deal in the heavy equipment industry and want to dominate your niche on Google and other major search engines, it's important that you work with a web services company that truly understands your business. Choose an agency that focuses on and has a deep expertize in industrial B2B marketing, including heavy machinery, parts, and equipment. You want to work with a company that has been providing SEO, design, and other web services for the industrial equipment space. You can feel more confident that they have the knowledge and tools to effectively design and execute a strategy that results in tangible leads for the heavy equipment niche.
For optimal online marketing, your heavy equipment website needs to be both search and mobile friendly. Google and other major search engines like Bing and Yahoo need to properly understand the content of your website while seeing it as a trustworthy source in order to rank it higher. Your heavy equipment website also needs to be mobile friendly, especially now that more than half of internet users are on their smartphones or tablets—not on their desktops or laptops.
Work with a web services provider that has mastered SEO and online marketing for heavy equipment companies like yours. Whether you are a manufacturer, marketer, or distributor of heavy equipment and other industrial parts, you need to work with an agency that understands how to use different web services to build a strong foundation for your digital marketing campaign. The best providers of SEO and other web services use proprietary auditing as well as competitive analysis tools to help your heavy equipment company gain critical insights about your customers and identify opportunities. They handle the ongoing management of your heavy equipment website and online marketing campaign, delivering definitive results to your traffic as well as bottom line ROI.
Originally posted 2017-02-07 00:00:57. Republished by Blog Post Promoter