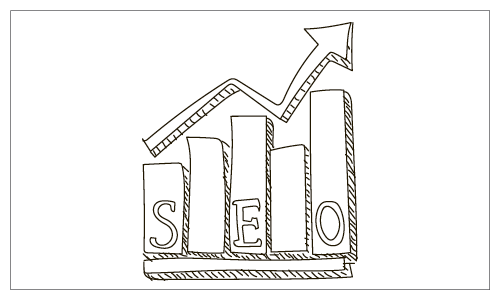 How To Make More Money With SEO For B2B?
An undisputed fact of business is the need to stay atop the SERP (Search Engine Results Pages) of searches. This is borne by statistics which point to the fact that close to two thirds of decisions made in B2B are influenced to a great deal by search results. SEO for B2B is, in other words a fast track option for companies to locate what they perceive as the best businesses. Digital presence is all about getting noticed first.  Unveiling the ways in which businesses can be the first to get off the starting blocks through an effective SEO.
Better conversion ratios
Searches conducted on behalf of businesses by employees will invariably be very good prospects. Therefore, the chances of converting such prospects into clients are higher, compared to prospects who are casual visitors to a site. To put it more specifically, an employee who carries out a search for a specific service or product through a specific keyword comes with a tag of better conversion rates. Therefore, it makes business sense to have SEO for B2B. Moreover, it is also possible that the employee carrying out the search is also the decision maker.  This greatly improves the chances of a quick way to seal the deal.
Fairly uncongested arena for B2B
Unlike the B2C scenario that is crowded with SEO, the B2B scene is not crowded. This is the right time to strike it rich. Being among the first off the block, lends great advantages, such as an easier ascent, followed by remaining on the top. It is easy to compete with a limited number of listings and reach the top. How long a business listing stays on top of the pages, depends on how it maintains its search ranking through SEO for B2B. It is relatively easy to stand tall and towering in the midst of a smaller group, than to be noticed in a crowd.
Local area listing – first among equals
Google local area listings are important to get faster leads. Businesses tend to choose providers who are in the same geographical location if the quality of service or products are the best in the industry. The shift from desktop to mobiles for carrying out searches has been largely as a result of simplified options in phones. This has made hand held devices, the choice for carrying out google searches.  As location centric results emerge as a result of the searches, it is a good idea, to be the first among equals through SEO for B2B.
Decision making authorities influenced by search results
Probably one of the most important factors that helps B2B to reap more profits is the fact that decision makers are greatly influenced by search results. Employees of companies and businesses, by default, never settle for anything other than the best for their businesses. Statistics show that the first step of decision makers before venturing out for a product or service is an online search for the same. When such being the influence of online searches, why not be there where it matters the most?