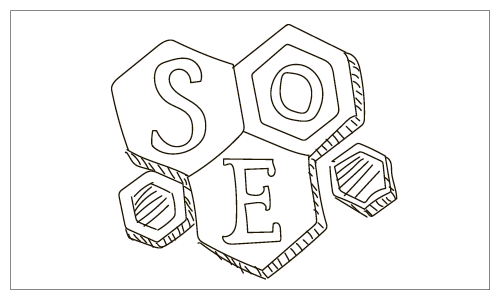 How Much Does B2B SEO Influence Customer Actions? Alot… here's why.

There is no way to know for sure how much your prospects are researching online before they contact you. In fact, you may be losing some business without ever knowing about it. That is because your site is under-optimized for desktop and mobile search, and your competition is blowing you out of the water. When prospects search for your products, does your company come up in the first few results on both desktop and mobile?  A B2B SEO program can get you the online presence you want.
It is clear that industrial professionals do search online when they are getting ready to buy. They look for information such as whitepapers, specifications and instructional manuals as well as service and supplies for products. Additionally, searchers look at multiple sources for information to meet their needs including case studies, product and solution pages and comparisons of similar products.
Beating the Competition with B2B SEO
The Internet offers a plethora of unique opportunities to reach prospects for a very low monetary investment, especially compared to print and media advertising. Any company that is not investing in B2B SEO is losing market share in their industry.
Do You Believe Any of the Following?
Our customers do not use search engines to find our company.
People already know who we are.
Our industry does not have much competition.
We have done our own SEO.
We can't afford to invest in SEO.
If you actively believe any of the statements above, then you are out of sync with current trends. While you may get leads from trade shows and referrals, you can get many more through SEO to complement your current leads with a higher ROI. If you are not currently showing up at #1 for every Google search in your industry, then your competition is beating the pants off of you and getting market share that you are losing.
As to doing your own SEO, that is a possibility, however B2B SEO is an ongoing and fluid process which is hard to keep up with if you are not an SEO professional. Rules change, and technology gets improved constantly. While you may think your SEO is done, it most likely needs to be tweaked or completely overhauled. Truthfully, you can't afford not to invest in SEO. It is one of the best ways to improve your profitability this year.  Give us a try, we're on it with our SEO Services.  And we can get you there too.
LUM.NET
Originally posted 2016-09-30 11:15:17. Republished by Blog Post Promoter