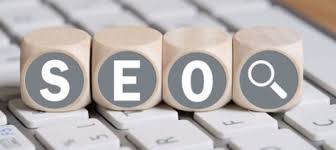 Equipment Listing Services By SEO Companies in Houston
Houston has rightly earned the tag of a global city, surpassing New York City with astounding statistics and achievements. Oil and natural gas, biomedical research, aeronautics and chemicals form the bulk of the products or equipment that move into and out of Houston. We, at Lum.net, have partnered many equipment listing and trading services in Houston in getting a large number of potential customers and sellers together on one platform. As one of the leading SEO companies in Houston, we have leveraged our expertise to assist in listing and getting the maximum number of views and sales.
Accurate keyword based search for products
The search for a potential buyer or seller of a product begins with a keyword. In the absence of specific knowledge regarding sites that specialize in buying, selling or trading equipment, a potential buyer or seller keys in relevant search criteria. While the search engine would throw up results on the basis of corrected keywords or search criteria, it is necessary for the results to reflect the sites that deal in such equipment. This is possible only when the equipment is listed properly as keywords to lead visitors through search engines to the sites.
Corrections may not be right after all
While search engines, auto correct entries and keywords with suggestions, it is also a fact that a bot would not have sufficient information regarding specialized equipment to affect a correction. For instance, a specialized equipment would have a strange name that makes it appear as an erroneous entry. This may prompt the search engine to suggest a change based on the nearest and most popular phrase. In effect, this could lead the visitor to the wrong location. As one of the most preferred SEO companies in Houston, we, at Lum.net help equipment listing sites to get the keywords right, to bring in visitors.
Equipment listing agencies that rely on online visitors and promotion, require the services of specialist SEO companies in Houston to be able to get buyers and sellers on the right platform. We at Lum.net help companies to unearth the keywords search, conduct indepth analysis and assist in the proper listing of equipment for buying or selling.