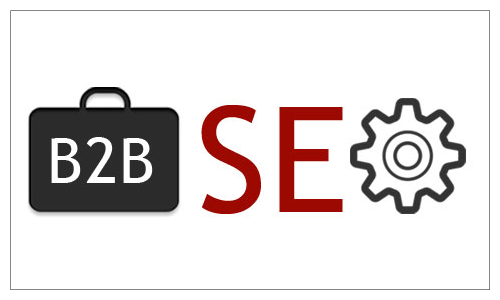 B2B SEO Services: How to Pick the Professionals?
Search Engine Optimization or SEO, in short, is increasingly gaining importance with companies realizing the potential of establishing their business presence online. Online marketing can be done in two ways; one is the direct method where a business pays other websites for displaying their advertisement. The second one is the indirect method, where the website ranks high in unpaid search results because of great quality content and services making the customer visit the company's website (without any direct advertising).The second way is referred to as SEO.

Search Engine Optimization is not something that you can take up and complete in one day or a week. It is a gradual process and you must consider hiring good B2B SEO service professionals to receive the best results. Here are a few tips:
Realistic Results in a Realistic Time Frame: It takes a few weeks to a few months' time to rank high for a keyword. Any B2B SEO company that you are planning to hire must not make outrageous claims such as taking you to the first rank in the unpaid results of a search engine result page (SERP) overnight. You must only consider the companies promising to deliver realistic results over a period of time.
Certified Company: There are a lot of certifications that an individual or company must take in order to know all the latest and best SEO practices. They must have good knowledge of the latest algorithm updates of the search engines and the resulting changes in the SEO techniques allowed by the major search engines. Google Analytics certified companies are a great place to start from.
Link Building and Link Profiling: A good B2B SEO company will pay a lot of attention to clean up your existing link profile by removing any 404 URLs, redirects, loops and bad outbound links. They must also help you link to quality content and also attract links allowing your website to have a strong link profile. They must not indulge in link exchange and other link building methods frowned upon by search engines.
Portfolio and Experience: An experienced company that has helped many online businesses build strong brands online must be your first choice. You can check online for their reviews and ratings to see what their customers are saying about them. It would also be sensible to take a look at their portfolio to understand the quality of work they can deliver to you.