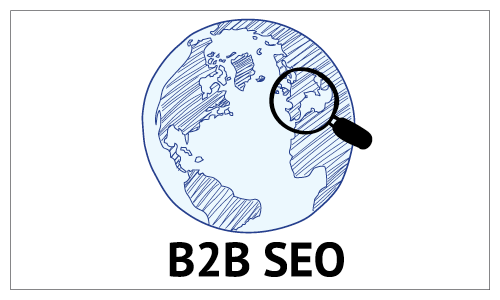 B2B SEO Marketing – A Great Option for Brand Awareness
The B2B sales cycle tends to last long for about two to six months in most of the cases. B2B SEO professionals should look at these long cycles as additional opportunities to reach potential customers. Most marketers focus on the final stage of the B2B sales cycle when conversion rates are high. They do not realize that there is a significant potential in the early stages of the search process. There is a search strategy for all phases of the B2B sales cycle. But the earliest phase that is often neglected offers a great opportunity for SEO marketing and brand awareness.
B2B SEO buyers usually just read a few pieces of a brand's content before making the final purchase. An interaction with the brand builds B2B brand awareness amongst the target audience. B2B companies have a better and a clear understanding of the importance of brand awareness.
Updated Resource Centre: Successful B2B SEO content strategies come up with relevant industry information that provides users with the answers to questions and clarifies doubts that the users might possibly have. You need to have a resource section in place. You must update and organize all the content so that it becomes easy for the users to locate the content and make sense out of it. This also helps increase the time users spend on your website with more people talking about your organization and spreading the word.
Covering Relevant News Timely With a Brand Opinion: A B2B SEO agency needs to be involved in conversations that are timely and relevant. They must learn to break away from the habit of simply providing coverage on stories that have already been shared by other sources. They can instead provide additional well-researched stats and opinions that would eventually get picked up by some of the leading publishers resulting in higher organic traffic to the company's website. This would generate more brand awareness among the target audience.
Content for First-Time Visitors and Potential Customers: It is crucial for first-time visitors to be satisfied with their experience on your website. It is also critical to think about first-time visitors who could turn into potential customers after a few visits to the website.
Creativity: B2B SEO agencies need to adapt and be more innovative by creating content and posts that provide the answers to these questions. These types of posts can leave a lasting impact on the minds of the first-time visitor. They would further share various creative posts, infographics, blogs, videos, etc. with their colleagues and clients resulting in various leads.
Explore more about B2B website and SEO agency for more information.