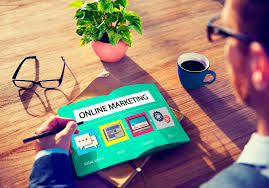 B2B ONLINE MARKETING HOUSTON: THE SECRET TO TODAY'S SUCCESS
The world of B2B business operations involves a complex web of activities. Even in today's digital era where most marketing and business promotion activities take place over the web, the sales process that takes place in B2B scenarios usually begins online but is closed offline after numerous, person-to-person live interactions. In such a situation, many businesses often hesitate before choosing to invest their money and efforts into B2B online marketing. Experts however, tend to differ in their outlook on the matter and actually credit targeted online marketing systems as being the secret to B2B success in today's digital age. If you too are one of the many organizations that is currently in a dilemma on whether or not B2B online marketing in Houston is the right choice for your particular business model, this blog post will present you with some pretty compelling insights. Let's explore:
Brand projection plays a major role for businesses looking to capture a larger chunk of the B2B market pie. Online marketing can help resonate a clear and consistent message about your brand across different web based marketing channels while ensuring that the image of your brand is sculpted exactly as you would like it to be.
Modern marketing tech and business promotion tools provide quantifiable data to keep track of your B2B online marketing efforts. This ensures you are always aware of the returns being generated from each and every penny you are spending on your marketing efforts which is a near impossible task with offline marketing.
The sheer reach of online B2B marketing is exponentially huge as compared to other conventional marketing approaches. It is also much more cost effective and easy on the pocket as compared to traditional advertising media such as newspaper ads, television ads, radio broadcasts and more.
Online marketing efforts B2B businesses enjoy a certain degree of timelessness. Any good content uploaded on the web will stay there forever, continuously providing its promotional value for a long time to come. The same cannot be said for other marketing options. The option of content going viral always exists which can potentially skyrocket your market visibility and campaign effectiveness.
And at the end of it all, you have to know where you potential customers are looking for you which, in today's scenario, will predominantly be on the web. You may have to close the deal using conventional negotiation and interaction mediums in case of B2B sales but the lead generation potential of online mediums is virtually indisputable.
All in all, your business' survival and prosperity depends on using B2B online marketing efforts and channels. Get in touch with a Houston based expert for your designing your campaign today!