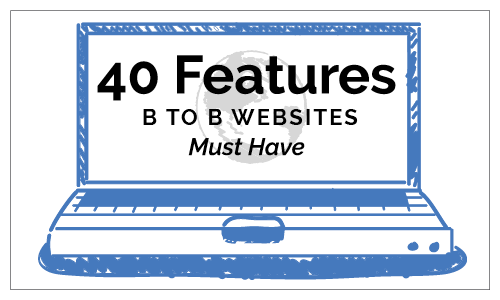 40 Features B2B Websites Must Have
When we discuss lead generation with a client, early on we need to establish whether or not the existing B2B websites have "good bones" for a an effective SEO and lead generation effort. Our team has come up with 40 must have features for B2B websites to have their featured products and services rank well with search engines.  Hope Lum, our Creative Director, created this beautiful infographic to convey the message.  If your website is missing some of these key features, contact us and we'll help you get them and score an A+ with business to business lead generation.
The features cover homepage content, sub-page details, behind the scenes code, and social media.

---
For more on website design, check out our blog post "Web Conventions Add to the Visitor Experience."
Originally posted 2016-04-21 16:49:25. Republished by Blog Post Promoter